Analize
architecture


of your sites

Take action with data-driven architectural SEO. Focus on getting better results and fixing issues faster. Start Understanding your site architecture for free.

Boost your site for free now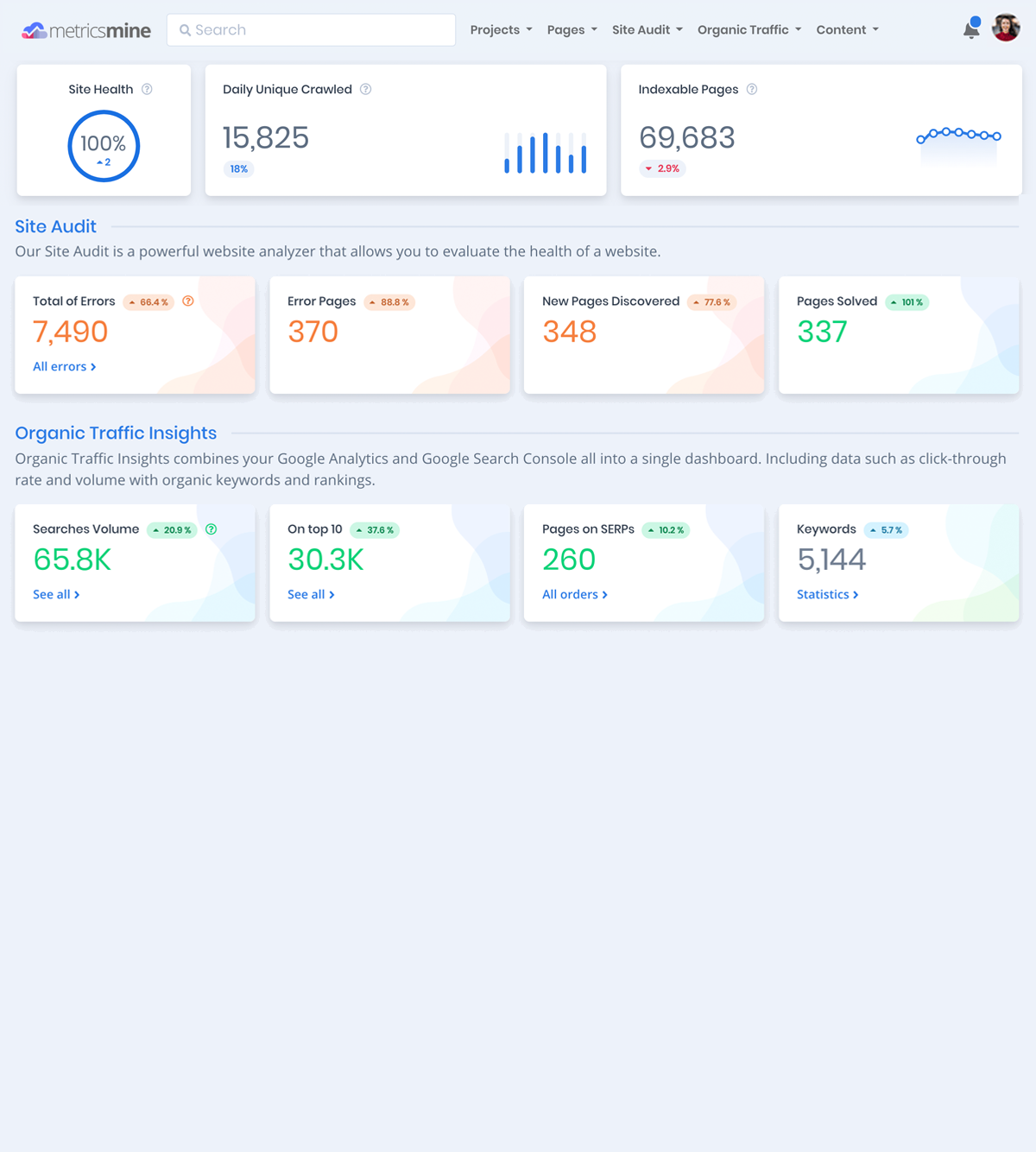 Understand and improve your site's architecture
Build an unwavering SEO foundation with a strong site structure and start increasing your organic traffic. Use our tools to understand easily the complexity of a web architecture and detect deviations from your kpi's.
Here's what's in it for you
We offer you a tool never seen before, with metrics that will help you understand what is happening on your website in real-time.
Data-Driven SEO
We provide you with a set of tools so that data drives decisions, not the other way around.
Ongoing Analysis
Our tool is different from the rest by continuous crawling to detect changes in the structure that need immediate decisions.
Alerts and weekly reports
We created urgent alerts on negative metric trends and a weekly progress report. Our white label environment is ideal for agencies.
Join our community of 30k+ domains and 120M processed pages per month, and start understanding your website.
Start now
---
Thank you for analyzing with metricsmine |
2008-2023 © Louzet Tech SL